The Sage Record
Lyndie Blevins blogging from Sage-Texas where you can expect greater things to come
Join ACFW DFW October 17, 2020 with Teri Wilson
ACFW DFW presents Teri Wilson - From Pumpkn Patches to Christmas Cookies, How to Write a Hallmark-sweet Romance, October 17, 2020, on Zoom, 10:30 AM to Noon, CST. This is a free event to guests, The $3 meeting fee applies to ACFW DFW memebers.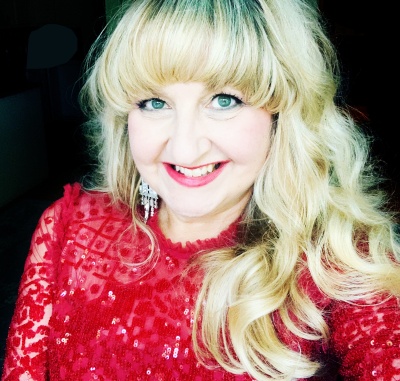 Join ACFW DFW on Saturday, Oct. 17 from 10:30am to noon (CTS), as the Publishers Weekly bestselling author, Teri Hall, presents: "From Pumpkin Patches to Christmas Cookies: How to Write a Heartwarming, Hallmark-Sweet Romance." Teri, a Hallmark Publishing author, will discuss the rising popularity of low-angst, Hallmark-style sweet romances and what elements define this very specific subgenre. Participants will learn how to craft a Hallmark-style story, why these feel-good romances have such mass appeal and how to get them published, both indie and traditionally. They will also learn how to generate conflict and romantic tension in a softer, hot-button-free world and how to craft "filmable" scenes that translate well to movie adaptions.
To reserve your spot Ticketleap to reserve your spot (free event to guests of ACFW DFW)
Teri Wilson is a Publishers Weekly bestselling author of heartwarming, whimsical contemporary romance. Three of Teri's books have been adapted into Hallmark Channel Original Movies by Crown Media, including UNLEASHING MR. DARCY (plus its sequel MARRYING MR. DARCY), THE ART OF US and NORTHERN LIGHTS OF CHRISTMAS, based on her book SLEIGH BELL SWEETHEARTS. She is also a recipient of the prestigious RITA Award for excellence in romantic fiction for her novel THE BACHELOR'S BABY SURPRISE. Teri has a major weakness for cute animals, pretty dresses and Audrey Hepburn films, and she loves following the British royal family. Visit her at www.teriwilson.net or on Twitter @TeriWilsonauthr.
Stay Informed
When you subscribe to the blog, we will send you an e-mail when there are new updates on the site so you wouldn't miss them.