Born and rear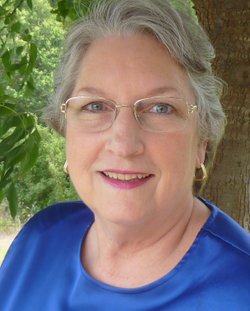 ed in At
more, Alabama, Lee Carver (nee Leola Merriwether) had never moved until going off to college. Graduating from University of Montevallo, AL with a double major in biology and chemistry plus a minor in French, she accepted a full scholarship for a Ph.D. in biochemistry and expected to spend the rest of her life in a lab.
Pushed into a blind date with Darrel Carver, she married him four months later and soon left academia. The family budded during Darrel's years as a Navy pilot, and grew during his international business career. With son Quinn and daughter Kelly, they have lived in eight of the United States and six foreign countries.

Darrel retired early to volunteer as a missionary pilot in the Brazilian Amazon, where Lee made their home in Manaus a free hotel for missionaries, pilots, aviation mechanics, and volunteers.

Now empty-nesters, the Carvers have re-retired in Texas, where Lee currently writes inspirational fiction and they both continue with volunteerism related to missionary aviation and local missions.

Lee writes inspirational fiction; that is, fiction from the Christian world-view. She has also published a book of anecdotes from around the globe as "The Most Excellent Adventure", an autobiography of their missionary years in Brazil in "Flying for Jesus", and co-authored the adventurous lives of Brazilian missionaries Alan and Barbara Bachmann in "Married to Brazil".
Visit her website at http://www.leecarverwriter.com
and on her Amazon author page
on her Goodreads author page
Lee writes both Christian Fiction