The Sage Record
Lyndie Blevins blogging from Sage-Texas where you can expect greater things to come
Seeking Sage Newsletter June 28, 2021 Volume 45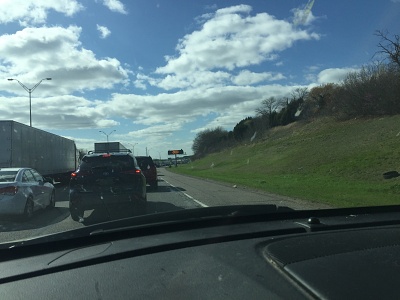 Returning to Normal
I spent the weekend with my family in Austin this weekend.
From the moment, I left the house I found myself in a line. The bumper to bumper traffic lasted for two hundred miles from my front door to my niece's door, made it seem like Texas-OU weekend or returning home, during my college years, on Sundays after Thanksgiving.
During the weekend, as we drove around Austin, we found few parking spots and many lines at restaurants and stores.
My niece was planing on picking up some bar-be-cue from one of her favorite restaurants. When we drove by, the line went around one side of the building.
My niece was staring at the line. She said, "I don't get it, there is never a line here."
"People are coming back to their favorite places." I said.
"PEOPLE!" She responded.
Coming home, once again, I found myself in bumper-to-bumper traffic and heavy rain all the way to the Buc-ees in Temple. I couldn't wait to get to the restroom. But as I walked into the store, I was surprised to see no one at the register.
That's because they were all in line for the restroom. That line wound out of one side of the food court and turn perpendicular to almost back to the merchandise.
I had seen a fast food place just down the frontage road. So, I headed there, only to discovered the dining room still closed.
I ended up at the next exit at a truck stop where several of us, in a much shorter line, recognized each other from one of the other stops.
Where have you run into 'people' that is spoiling your plans?
Respond to this email, or on my facebook page.
Be safe.
Lyndie Blevins
A Summary of the last week on The Sage Record
My columns from Sage's Newspaper, The Sage Record from the last week
The Sage Record
Lyndie Blevins blogging from Sage-Texas where you can expect greater things to come
June, 2021
Seeking Sage Newsletter Volume 44 June 21, 2021
Stay Informed
When you subscribe to the blog, we will send you an e-mail when there are new updates on the site so you wouldn't miss them.