The Sage Record
Lyndie Blevins blogging from Sage-Texas where you can expect greater things to come
Celebrating Memorial Day 2016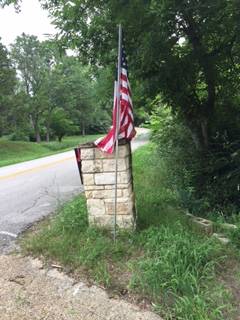 One thing is for sure we can not escape remembering during the month of My. My mom's birthday was in May. Every organization seems to recognizes the members they have lost during the year. Every time I see an invitation for those events, it brings the sting of my parents passing too years ago back. I wonder will every be able to let go or is that the point of Memorial Day?
A couple of years ago I made this video of 'My Town on Memorial Day' (It's on my website.) Things have't changed around here too much. DFW National Cemetery is not far from Duncanville.
If I was sitting on the coffee bar on On the Greene in Sage, Texas, today I think it would somewhat like this. You can also watch it on youtube.
I hope you have a Memorial Day.
Stay Informed
When you subscribe to the blog, we will send you an e-mail when there are new updates on the site so you wouldn't miss them.